Our practice, Merrillwood Pediatrics, is a Patient-Centered Medical Home!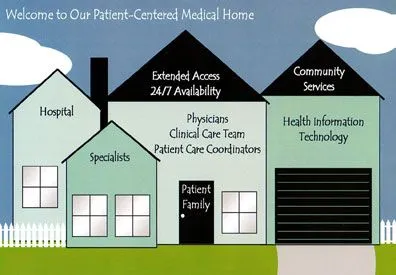 The philosophy of a Patient-Centered Medical Home practice is that it provides care that is respectful of and responsive to individual patient preferences, needs and values; ensuring that patient values guide all clinical decisions. Patient-Centered Medical Home is a program supported by Blue Cross Blue Shield of Michigan which provides a comprehensive approach to primary care for children, youth and adults. All patients in our primary care office are eligible for participation in PCMH regardless of health plan affiliation.
We will continue to guide your care as your primary care physician. We will help you create a health care plan designed to help you achieve optimum wellness. All patient information will remain confidential, you will have access to care 24 hours a day, seven days a week, and we hope to be a single access point to comprehensive care for you and your family.